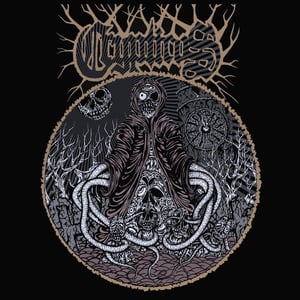 $

7.00 - On Sale
Out now on Razorback Recordings! The long awaited 3rd album from the mighty CRYPTICUS is finally here!
12 new songs of eerie, catchy, and horrific Death Metal the way only CRYPTICUS delivers! Intense riffing in the classic Death Metal style mixed with progressive horror synth music that is both original and heavy at the same time. Mastermind Patrick Bruss has crafted a masterpiece of the macabre, and you are all invited to join in on the madness! Included is a CD only bonus track titled "The Breathing Tunnel" that is not available on any other version of the album!
Media mail shipping in the USA only.