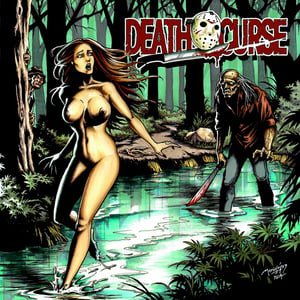 $

7.00 - On Sale
Out NOW from Razorback Records!
We are excited to bring you the debut CD from Missouri's DEATH CURSE, who play an insane hybrid of pure '80s influenced Death/Speed/Punk/Thrash, totally influenced by a diverse group of horror films from the '70s and '80s!
Imagine a mix of Slaughter (Canada), D.R.I., early-Metallica, The Misfits, etc. This is pure horror metal done the Razorback way! Cover artwork was drawn by the amazing Mario Lopez who has drawn covers for other Razorback bands such as Wooden Stake and Lurking Evil!
Media mail shipping in the USA only.