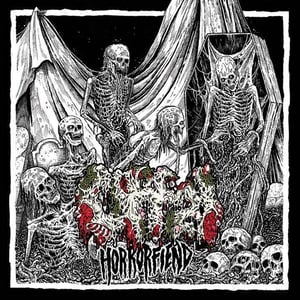 $

10.00
Out now on Razorback Records! The long awaited 3rd full-length album from Brazil's best Death Metal band today! 9 brand new songs of pure horror worshipping splatter gore death FUCKING metal that invokes the spirit of "Severed Survival" and "Horror of the Zombies" while embarking on their own journey into cleverly played horror metal anthems with style and utter HEAVINESS at the same time!
This album shows OFFAL at the top of their game, and ready to invade the minds and ears of more people than ever before! A true horror/gore Death Metal masterpiece! Features killer cover art from the legendary Mark Riddick!
Media mail shipping in the USA only.