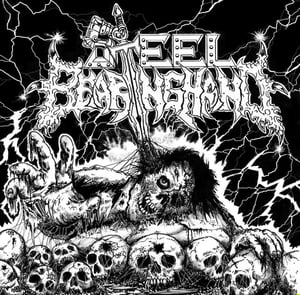 $

10.00
Out now on Razorback Records! The debut album on CD from STEEL BEARING HAND is a massive onslaught of utterly crushing old-school Death Metal with an obsessive sword and sorcery theme!
Feel their blade of death slice you in two as heavy as fuck riffs pummel whatever is left of your brains and skull! This is true Death Metal from Texas from a band that knows the right influences! Imagine a mix of Bolt Thrower, Incantation, and Celtic Frost and that is only the beginning of what this band has to offer. An absolute must!
Media mail shipping in the USA only.