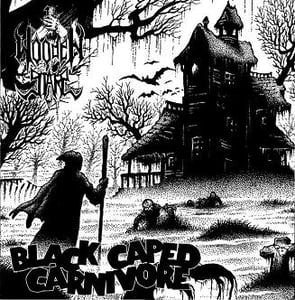 $

8.00 - On Sale
Out of print 7" EP record!
2 brand new exclusive songs from this occult Doom Metal band drowning in black magic horror and grueling fear! Features even better production than ever before and once again the haunting female vocals crawl out of the speakers like a demonic banshee taking over your soul! Features stunning front and back cover artwork by horror artist Allen K. Limited edition of only 500 hand numbered copies on black vinyl. Released by Sorcerer's Pledge Records from Germany. get this now before they're all gone!
Media mail shipping in the USA only.